Ranch management and security system
In the vastness of a ranch, where the rugged terrain, buildings, trees, cattle and crops scattered around. To install a remote monitoring system will help manage them efficiently. And it will be a real cost saving if you can deploy those monitoring points by wireless technology without the difficulties of cabling them. However, traditional wifi technology can only works in short range and easily interfered by obstacles and make it very difficult to get to your purpose.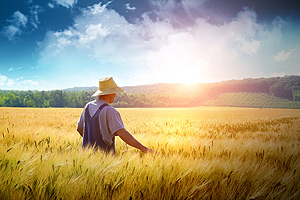 FWS specialized in developing the applications and technology of wireless products. We proposed the combination of our WiTDM and WiBONE series to maximize the results. This system seamlessly integrated high bandwidth and long range audio/video of the WiTDM, centralized cross network management by WiBONE in simplifying the setting and management of entire network system.
This is not just a wireless network, this is a high efficient ranching and security management to your finger tips.
In actual application, you can install FWS KW-8000 series WiTDM outdoor bridge as long range backbone for your network system and have KW-6000 (WiBONE) as subnet and connect them to all terminals, monitors and controllers. With the help of our products, ranch management is not just monitoring, it is a controller to operate your instruments remotely.
---
Related Applications