All-terrain wireless network solutions in a golf coursesystem in a golf course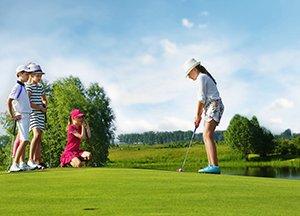 It is a classical application to have Wi-Fi radios covering a wider range of your networking system. However, when we are dealing with a real big areas where obstructions spreading around then it will be a big challenge to the system planner and the capability of the Wi-Fi radios.
High quality whole terrain wireless networking solutions
FWS, we gathered years of planning experience in providing the best solutions to fit all types of demand from the end users. Let's take the All-Terrain networking system in a Golf Course as an example, we need to consider not just the radio coverage as there are also hills, buildings and trees in the course.
FWS developed WiTDM (KW-8000 series) to give reliable long range, high bandwidth and NLOS settings. Connects with our WiMESH (KW-7000 series) technology enables you to build multi-point, seamless roaming, self-diagnostics and auto configuration mesh radios system. Adding centralized network management of our WiBONE (KW-6000 series) we can sure give you a high quality whole terrain networking system.
Furthermore, installing our WiEXTEND (KWG-670R series) Wi-Fi repeaters in the golf cars and make them your mobile repeaters for those intensive users to access to internet anywhere anytime they need and live videos of those winning shots, funny images and score records can direct link to social networks or you can send them back to the remote club house in real-time wirelessly to entertain other family members and friends.
---
Wireless Network Solutions Related Applications