Wireless internet service in Hotels and Dormitories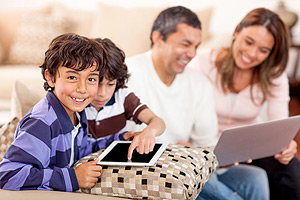 With the popularity of smart phones, tablet PCs and other mobile platforms, the service of wireless LAN has becoming the focus for the service providers to serve their customers with both high speed and reliable connections
Let's take the hotels for example, they installed Ethernet ports for their guests in the hotel rooms or in business center in order to link them to internet earlier in this century. When the internet service need to upgrade to all the areas in the hotel campus, except the consideration of signal strength and bandwidth, the installation of these wireless equipment sometimes damage the image and decoration of the hotel.
In order to suffice the coverage of the wireless signal it is essential to install high powered base station and antenna in the building, but when you take "Fineness" into consideration the size and shape of these equipment may not be qualified.
FWS introduce Wall AP in one of our product lines to qualify that demand. Our KWG-6000 series base station can easily fit into your wall or ceiling, stylish and compact design enables you to hide them in the original hotel decorations and most importantly, we developed and integrated our KWG-6000 without compromising high power, the support of repeater, bridge and NIC features.
KWG-6000 series work perfectly with our WiEXTEND repeater series, KWG-670R, with which you can easily adding the number of repeaters without changing the source AP settings to extend and improve the coverage with ease.
In addition to the above application, they are also perfect for dormitories, commercial buildings and others locations that require concealment. This is by far your best choice and investment.
---
Related Applications